About | Shows | Art | Contribute | Connect | Advertise | New?
Episode Sponsoring
Website Advertising (Project Wonderful)
PayPal Information
Questions/Contact
_____________________________
Episode Sponsoring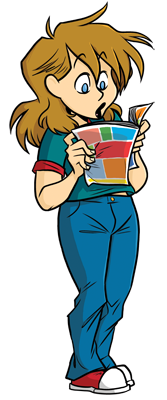 There are several shows offered from The Webcast Beacon Network, many of which can be sponsored!* Posted rates are for self-publishing/independent* writers and artists.
Webcomic Beacon¹:
Random episodes: $10 | $35 for 4 (~13% off)
Specific dates/episodes may be requested.*
First Issue³ (video webseries):
Episodes: $20 | $50 for 3 (~17% off)
Includes image splicing/panning for the video.
Value Combinations of Sponsorships may also be worked out!

Each episode sponsorship includes, at bare minimum, all of the following advertisement parameters:
¹ 30-60 second audio clip of a script for us to read, or you provide,
to be played within the episode.
³ First Issue: 15-20 second audio/video clip, spliced with images/video/audio you provide, and/or provided by us.

468×60 banner ad link for your site is placed on the published episode post.
NEW: 160×30 ad link to the top of the right side-bar, for one week, beginning the day the sponsored episode goes live. Multiple sponsorships do not stack.
*Not every episode of each show may be sponsorable. Specific episodes, especially ones expected to have higher than normal traffic, may incur a higher rate, or have multiple sponsors. Episode sponsorships otherwise cover episodes as they become published. We will verify sponsorship before publishing episodes, in case there is a conflict of interest due to subject, content, or guest that may appear on said episode.
**Corporate and Commercial, non-creator based products/services, longterm/continuous, and/or specialized sponsorship opportunities, including additional website advertising, may be negotiated.
________________
Picking a Show
Episodes are listed in advance as much as possible. These episodes may be purchased in advance, as episode sponsorship is sold on a first come, first serve basis. Specific topic or specific guest episodes, if not yet scheduled, shows be reserved in advance on a case-by-case basis. Specific dates may also be purchased.
EVEN IF you don't care what episode you want to sponsor, consider giving us restrictions of what you DON'T want to have you ad run with. We occasionally have shows that are more adult, political, or potential controversial. I recommend you keep in touch with us (or check the calendar) for future episodes in case you actually DO care! Otherwise we typically set people that "don't care" up with whatever show comes next (even if not previously scheduled).
Requirements
We'll need a 468×60 banner ad and a 160×30 image ad, with the proper link for which you want people to click to visit. Image must be PG-13 appropriate. If linking to 18+ material, a warning must be obvious. Sponsors may submit their own recordings, or may submit a script, pitches, or a description for us; Then we can record the promo ourselves. Payment must be received before the broadcast day of said episode(s).
Cancellations
Shit happens, and sometimes a show is canceled or postponed. If a show is canceled, or topic/guest is postponed to another show, you may elect to move your sponsorship accordingly, pick another show to sponsor. Otherwise sponsorships are locked in, once approved for and paid.
Restrictions
Not allowing ads of any form of incredibly offensive or any form of a discriminatory nature, should be a given. All sponsorships and advertising must abide by rules stipulated by our host and server's datacenter (if any). Void where prohibited.
We will not allow ads be in direct conflict of interest with the guests or show topic, for a particular episode desired for sponsorship. That's just bad form for all parties, decided on a case-by-case basis.
We reserve the right refuse any sponsorship. Agreed upon and paid sponsorships will not be removed unless the sponsor alters their linked content to something that goes against the restrictions and original agreement, after the fact.
Responsibility
Sponsors are solely responsible for the content of their site. The Webcast Beacon Netw0rk, it's subsidiaries or affiliates claims no responsibility for Sponsor's content, claims, or actions. The Webcast Beacon Network will act in accordance with the law if it ever comes to such. We reserve the right to revoke and deny refunds to anyone changing a pre-approved advertisement/link, in accordance with legal and/or goverment authority (but we don't expect this to happen).
The Webcast Beacon Network, The Rampage Network, either of their staff or affiliates may not be held liable for any misuse of copyrighted material NOT owned by a Sponsor, though claimed (explicitly or implied) by them. Sponsors are responsible for their own site's content and claims, and speak for themselves.
Refunds
In the event of a particular show and/or guest being canceled or postponed, and it can't be rescheduled within 30 days, the sponsor may choose a different sponsorship arrangement, or opt for a refund of that episode's sponsorship. Any potential sponsor that pays before having their ad(s) approved, and don't get approved, will be refunded.
_____________________________
Website Advertising
We currently have a few ads that people can take advantage of through Project Wonderful. All of these ads appear on every page of the site. He have a 160×600 Tower to the right a 468×60 Banner and also a large 728×90 Leaderboard at the top of every page.
Some or all of these ads may appear on a few other Fesworks, LLC websites as well (including The Jenny Everywhere Shifter Archive, P.S.I., and WebcomicZ)
_____________________________
Donation & Payments

Please use PayPal for any donations and payments. Please use "FesworksLLC@gmail.com". We will be looking into micropayments/subscriptions soon.
_____________________________
Questions
If anyone has questions, or want more details, they may e-mail us. Even if you are just curious, hey that's fine. Contact WebcastBeacon-at-gmail-dot-com.