Anyone, at any time can submit a general cover IF you have Becky on the cover in some form or another. Please read more on contributing Becky art, before submitting.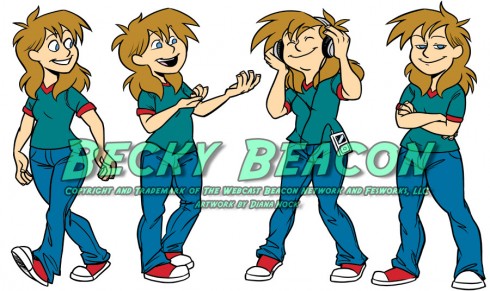 See over 90 collected arts from guests and listeners since 2007: Archive
Becky Beacon is ™ and © of The Webcast Beacon Network and Fesworks, LLC.
All art is © to those that drew them.
—