About | Shows | Art | Contribute | Connect | Advertise | New?
Becky is our cover girl, of sorts. Normally she's an average build, average height woman, with a bit of pudge. She has long brown hair and blue eyes. She's also a mute, so she doesn't speak, but she smiles a lot. A nice seemingly average girl that can do anything, really!
Anyone, at any time can submit a general cover IF you have Becky on the cover in some form or another. Please read more on contributing Becky art, before submitting.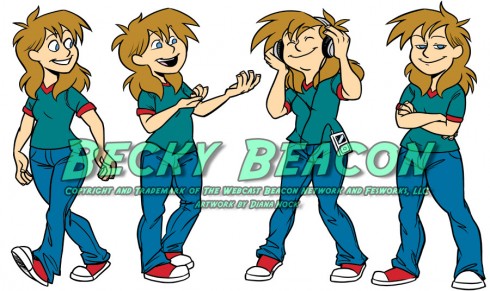 Becky Beacon is ™ and © of The Webcast Beacon Network and Fesworks, LLC.
All art is © to those that drew them.